Order Tobacco Cessation Provider Resources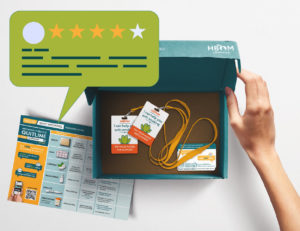 Are you reordering supplies? Your rating and review will help others access our materials
The HBOM Tobacco Cessation Provider Box includes everything your practice needs to start offering tobacco cessation treatment in the State of Michigan. The box includes:
Quit Smoking Resource Guide Tear Off Pad (50 sheets)

Quit Smoking Medication Cards
Tap for Support NFC Card
Michigan Tobacco Quitline Cards
Value-Based Reimbursement Toolkit
Waiting Room Poster
Suite of Digital Tools
Customize the content of your box by adding individual items to your cart. Or order our Sample Box with all of our Tobacco Cessation resources.